When new and expecting moms in the MOMS Orange County home visiting program see their home visitors' number flash on the screen of their phones, they pick up right away, said Miriam Castellanos, director of program administration for MOMS Orange County.
"There's this person on the line who will bring them a little relief," Castellanos said. "Home visitors are able to 'be there' for parents and reassure them they are doing a good job."
MOMS Orange County is a voluntary home visiting program that typically provides monthly visits to pregnant women and new mothers and babies during the babies' first year.
"Visits," now conducted by phone or video call, can be a comfort and an escape from the everyday stresses of living and parenting during COVID-19.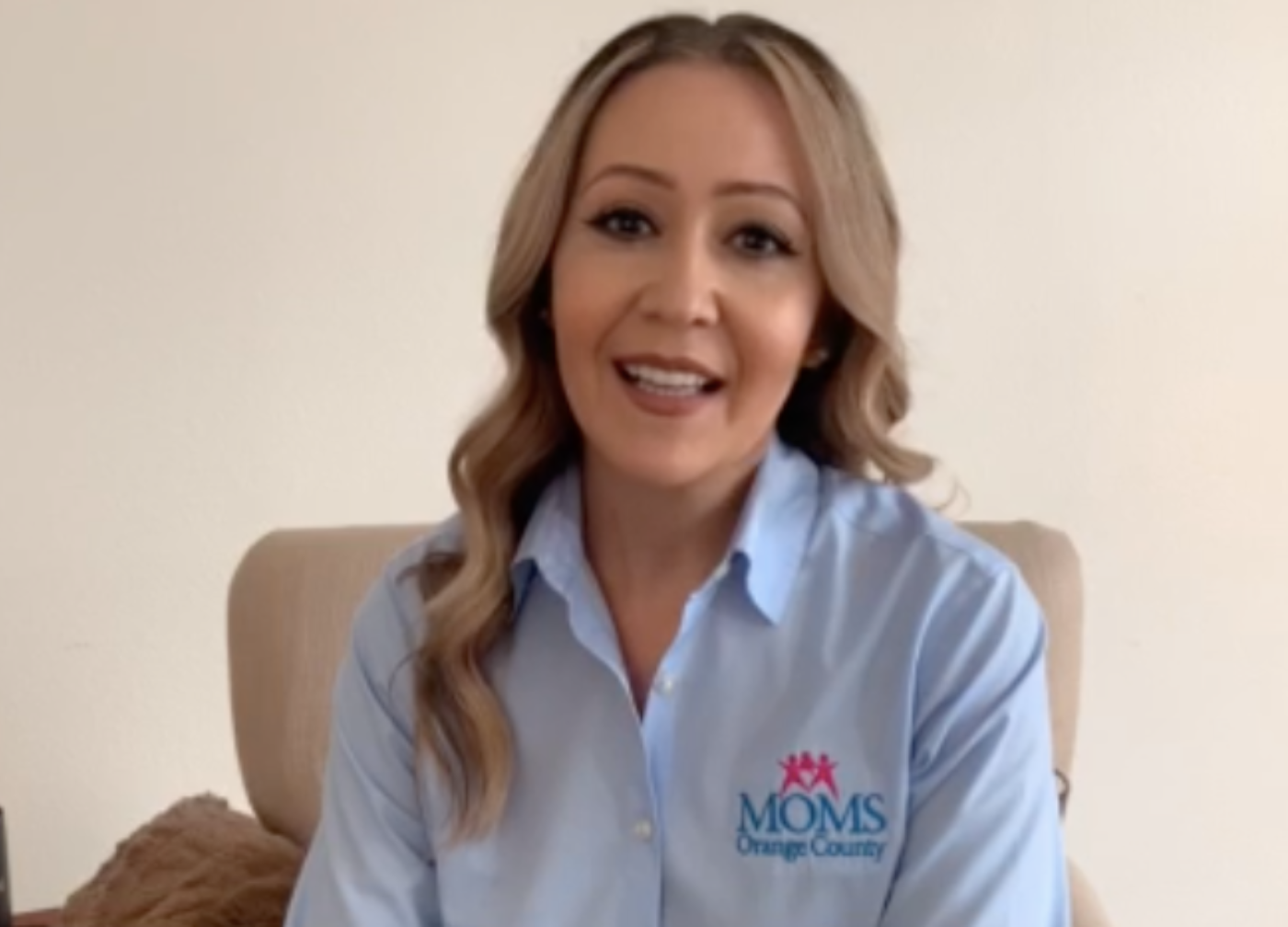 "We're trying to get creative and still really connect," said Castellanos. "Parents appreciate that we found this other way of communicating and are still providing them with support, especially the resources that they are in need of. And they appreciate being able to share their excitement as their babies meet milestones."
Typically, home visitors are able to build a relationship with mother and baby, as well as other children and family members in the home. They get hands-on with babies, modeling interactions for the families they serve.
"We really get down on the floor with these babies and really promote interaction and stimulation," Castellanos said. "We build this relationship with not only the clients themselves, the babies, but the extended family that's typically home during the time that we're there… we become a part of the family."
Now, those physical interactions are no longer possible, but the MOMS home visitors have found creative ways to provide services. For example, while they might normally interact hands-on with a baby in order to conduct a developmental screening, they are now demonstrating the exercises using a doll, so parents can follow along.
For parents who have more limited technology, home visitors have innovated a solution. Instead of using video calling platforms, some families and home visitors are sending videos back and forth through text messages or email.
Many of the families that home visitors serve face enormous struggles as a result of the COVID-19 pandemic, from residential crowding, to job loss, to questions over legal status for immigrant families; and many families are seeking out resources they have never needed before.
Home visitors are working to provide families with important supplies and baby items, including finding ways to get items to families safely.
Despite all of these changing circumstances, the mission of MOMS Orange County remains the same.
"(We) really provide the family with extra support and resources that they need to promote a healthy first year… and healthy life."