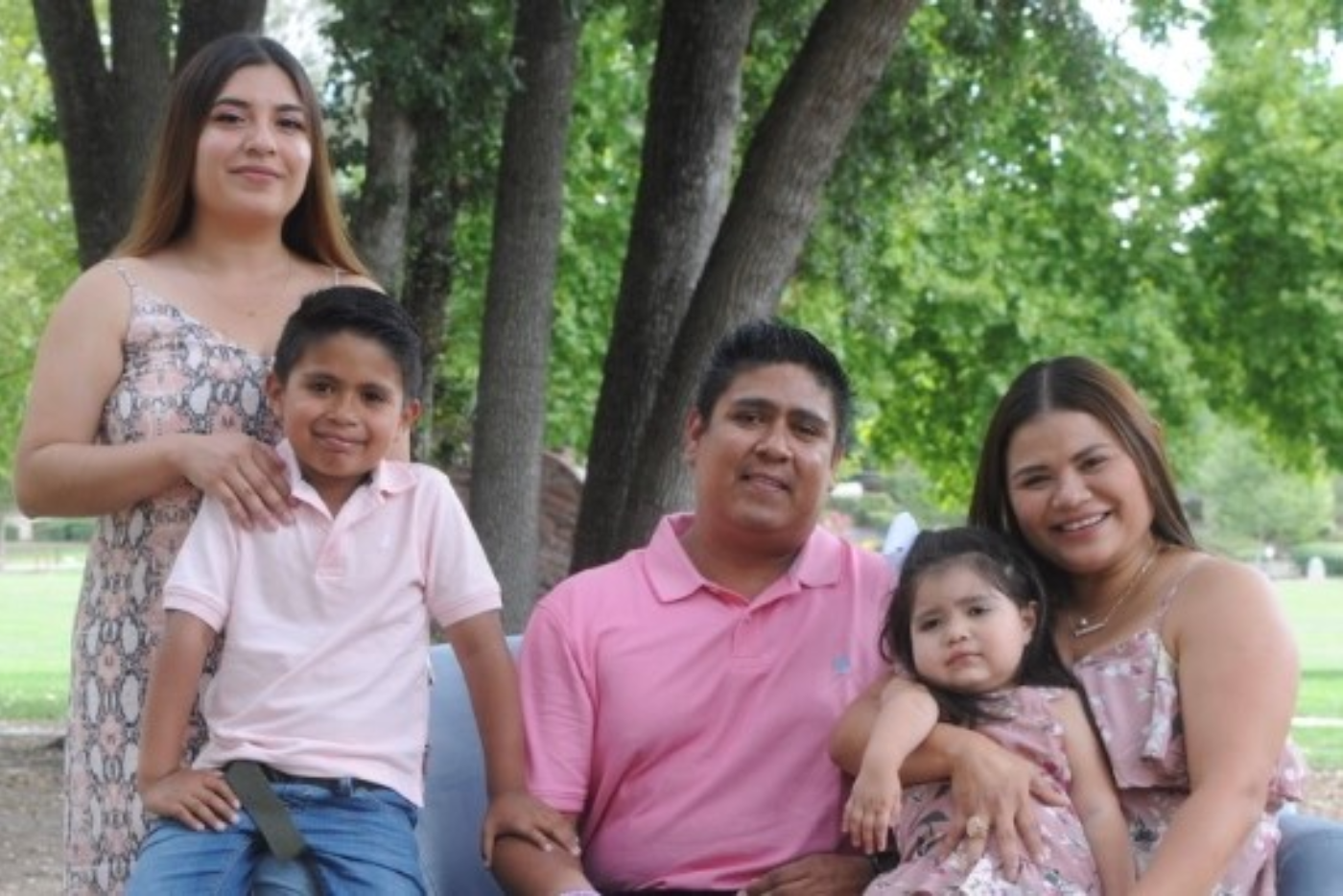 Brianna is a 3.5-year-old girl who lives with her parents, older sister and brother in San Francisco, where the family immigrated to from El Salvador ten years ago. In 2019, Brianna was diagnosed with Rett Syndrome, a rare genetic neurological condition that results in loss of coordination and speech during infancy. After her diagnosis, her mother, Karla, left her job in order to stay home and ensure Brianna receives the treatment and care she needs.
Brianna's journey to receive treatment and a diagnosis involved a good deal of insistence, patience, and follow-up on the part of her parents, which is all too common in California for families of low-income infants and toddlers with developmental concerns.
Brianna's mother, Karla, noticed early on that something was different in Brianna's development—for example, she couldn't hold a gaze or keep her head upright. She mentioned her concerns to her pediatrician at the four-month well-child visit, but the pediatrician dismissed them, saying Brianna was too young to tell whether there were delays in her development. "Not being listened to by your pediatrician when you know something is going on with your child is frustrating," Karla says.
After several more visits and insistence from Karla, the pediatrician finally did a developmental screening on Brianna, which revealed that she was delayed in all domains. The doctor said she would send a referral to the regional center, but months later, Karla learned the referral was never sent.
After reaching out for help to community-based organization Support for Families of Children with Disabilities, Karla was able to obtain treatment for Brianna via the local Regional Center. This was a difficult period for Karla and her family because, although Brianna was receiving physical, speech, and early intervention therapy, she still didn't have a diagnosis. It took another year of long wait times and specialist appointments before Brianna was finally diagnosed with Rett Syndrome at age two—more than a year and a half after her mother first voiced concerns.
Once Brianna had a diagnosis, it became easier to focus her therapies in the areas that needed the most attention. Still, the challenges were far from over. Karla had to lobby for occupational therapy, although Brianna's initial screenings showed a delay in gross motor skills; and her age-three transition to the school district from early intervention caused several months of disruption to her therapy. Now, with COVID-19 requiring virtual sessions, it is difficult for Brianna to realize the same benefits from therapy through a computer screen, Karla says.
Brianna's story is one of many that shows how difficult California's early identification and intervention (EII) system can be for families to navigate. Without outside support systems, it is easy for families to get lost, frustrated, and disillusioned. "You just have to keep insisting," Karla says.
Our EII flowchart shows how complex the system that families must interact with in order to get needed services for their children is. Families like Brianna's need more support—and we need to help make this system easier for all children to get the services they are entitled to.